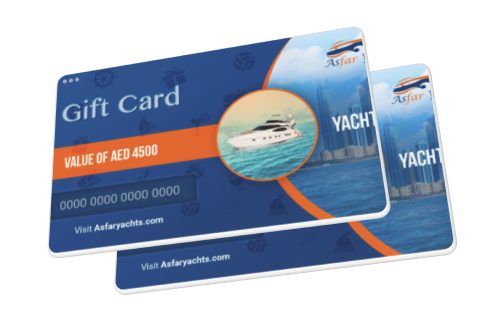 Asfar Yachts Gift Card is perfect for every occasion… There is no gift more special than a beautiful experience and unforgettable memory.
We can create a design for you and we can put more details as you wish (Hard Copy or E-Gift Card).
Asfar Yachts Gift Card is upgradable and subject to the rate of the yacht.
You can purchase a card at a minimum rate of 500 AED.
Create Online or Send Inquiry
Select design or Create your style
Fill the details and make payment
Receive online or Get Delivered