1. In the home page you will find the booking form, Select your Vessel Category (Mega Yacht, Signature, premium & fishing) based on your requirement
2. Choose your desired date for your trip
3. Click Book Now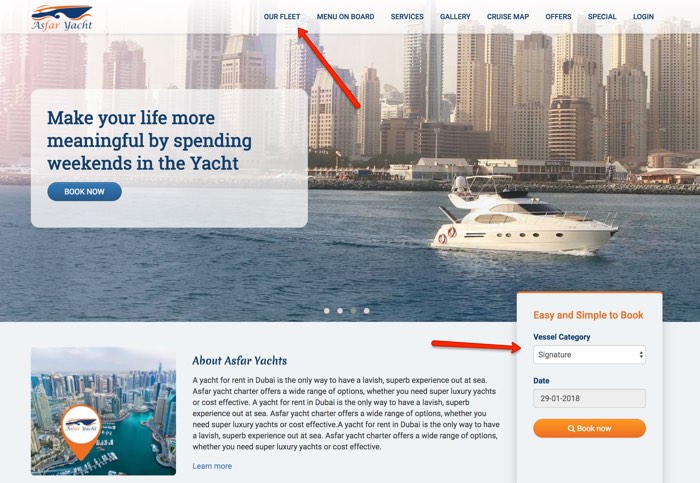 Now it will display all yachts under selected category for your search with short description like Minimum booking hours, max capacity, availability and price.